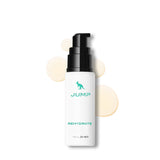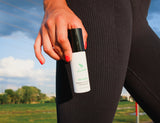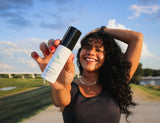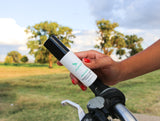 PRODUCT HIGHLIGHTS:
Aroma-Neutral with hints of Manuka Honey Extract

Product Texture: Lightweight and luxurious liquid-gel formula glides on skin

Skin Feel:  Burst of moisture replenishment with skin feeling supple, plump and smooth.


YOU NEED THIS SERUM BECAUSE IT :

1. Strengthens barrier function of skin. 

2. Aids in moisture content and protecting complexion's surfaces, plumping up tired skin and providing more supple youthful appearance. 

3. Softness and superior lubrication.
PEARL:
GREAT FOR PEOPLE THAT HAVE DRY SKIN AND WANT BOTH EFFECTS: MOISTURIZING AND IMPROVEMENT IN APPEARANCE

SIZE & NOTABLES

1 oz. BOTTLE WITH PUMP
FORMULATED WITHOUT GLUTEN, SOY, NUTS OR DAIRY.
E.U. REGISTERED (1 CPNP#)
Anytime after cleansing and toning.
The immediate next step after cleansing and toning is to provide your starved skin with HYDRATING SERUM, which contains Hyaluronic Acid.
Hydration serums have been known for gradual absorption and long-term replenishment of lost water and minerals in the skin. Silky-textured lightweight serum concentrates are known to refresh on contact.
Hydration serums may help in the process of instantly providing the hydration of starved skin, in a sense, similar to an effective moisture "drink" for overworked skin.
Spread a pea size amount evenly over fatigued muscles groups exercised that day.
AVOID EYE AREA.
Key Ingredients 
Hydrolyzed Hyaluronic Acid has been known for improved penetration, deep nourishment and helping enhance skin elasticity.
Collagen is known for providing the structural components of your skin. Loss of collagen gives the appearance of less youthful skin. Hyaluronic Acid is anchored by Silicium. This special "bonded" form of Hyaluronic Acid has been known to help stimulate fibroblast number & activity, and known to aid in the improvement of collagen production, density & organization. 
Manuka Honey Extract has been known to help improve moisture content by creating a protective barrier on the complexion's surface; which has been known to soothe, calm & condition skin.
Glycerin has been known to provide anti-chafing benefits through superior lubrication; an also known to enhance hydration & soften skin.
Water (Aqua), Butylene Glycol, Polylobate 20, Glycerin, Hyaluronic Acid, Hydrolyzed Sodium Hyaluronate, Honey Extract (Mel Extract), Silanetriol, Caramel, Glyceryl Acrylate/Acrylic Acid Copolymer, Sorbic Acid, Sodium Hydroxide, Citric Acid, Hexylene Glycol, Disodium EDTA, Sodium Benzoate, CaprylylGlycol, Phenoxyethanol, Fragrance (Parfum), Fragrance Allergens: Butylphenyl methylpropional, Hexyl cinnamal, Hydroxycitronnellal, Hydroxyisohexyl 3-cyclohexene carboxaldehyde, Linalool
Customer Reviews
11/22/2020
Ginny L.
United States
Quick way to hydrate!
It was quick to apply and absorbed instantaneously. Felt hydrating and did not clog my pores.
09/25/2020
Ashley F.
United States
life-changing serum
sometimes I've thought that serum was kind of BS...like what does it really do that moisturizer and cleanser don't take care of? not this stuff! this changes your life...well worthy the money for the whole kit
09/01/2020
Nicole E.
United States
Sensitive Skin Approved!
I suffer from dry skin (even in the summer!) and this serum has really helped! I love that it doesn't leave my face shiny or greasy like some others I have tried.
08/31/2020
Sasha P.
United States
best serum on the market
Literally couldn't ask for a better serum. And it's personalized for my active lifestyle!! So glad I've finally discovered Jump.
08/24/2020
Ivt
United States
FAVORITE PART
I loooooove this product. Favorite part of the kit. It feels like such a lightweight moisturizer and gave me a nice healthy glow afterwards!